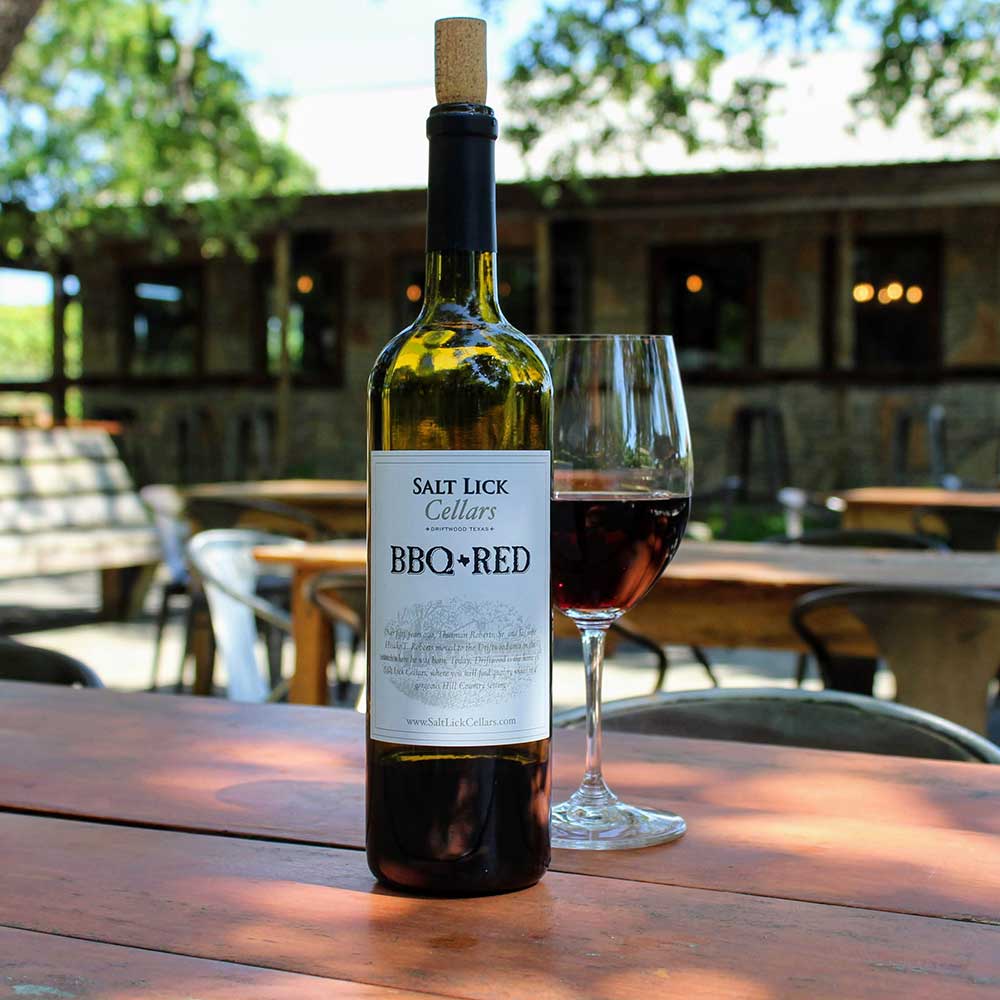 BBQ Red  
Salt Lick's BBQ Red Wine is the perfect compliment to a brisket plate, sausage, ribs and other dark meats. This red wine has the perfect balance of dryness, oaky flavor and a refreshing crispness.
Vinted and bottled by Duchman Family Winery, Driftwood Texas.
Alcohol 14.3%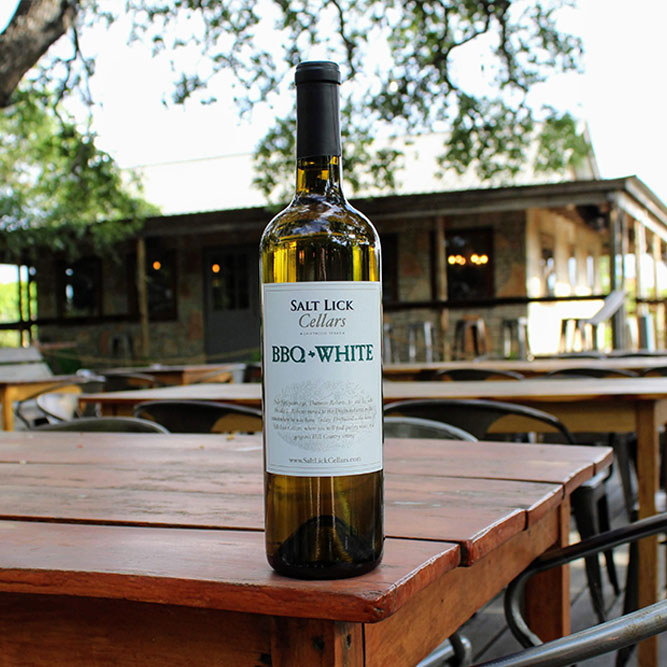 BBQ White
From our backyard to yours! Salt Lick BBQ White is the perfect white wine for grillin' and chillin'. Unoaked, unpretentious and 100% Texas.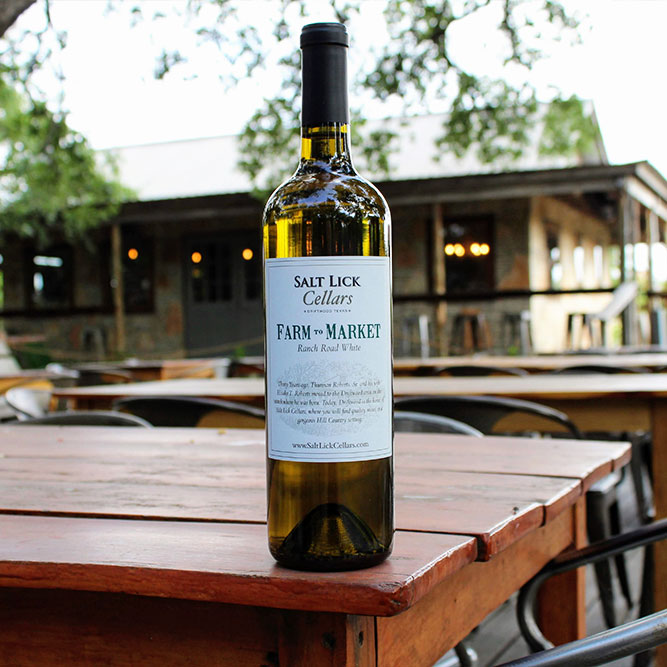 Farm to Market Ranch Road White
2009 Texas White Table Wine
The Farm to Market Ranch Road White is made with 100% Texas-grown grapes that yield floral aromas and vibrant fruit flavors of fresh apple, spiced pear, tropical citrus, and melon.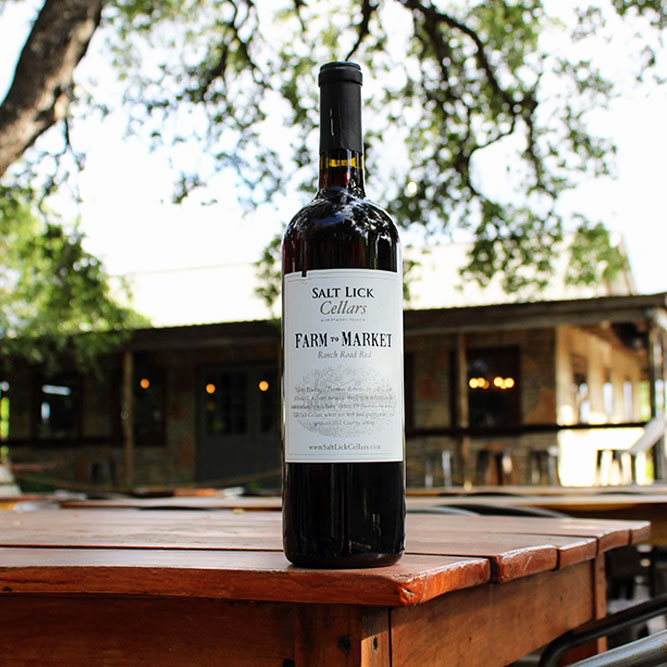 Farm to Market Ranch Road Red
Red Table Wine
The Farm to Market Ranch Road Red is a big blend that's like an old trusty truck. Aged in French Oak for 14 months, you'll find hints of rasberry jam, black pepper, and a touch of oaky vanilla.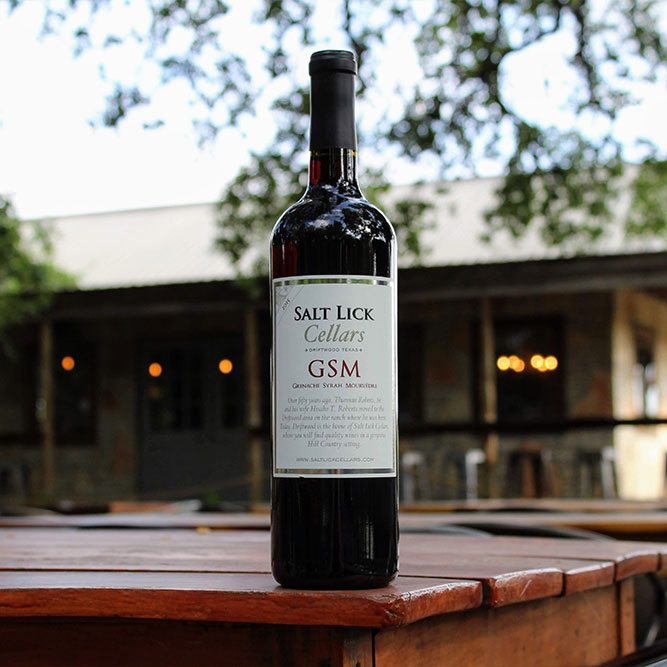 Grenache, Syrah, Mourvedre (GSM)
GSM is 16.7% Grenache, 30% Syrah and 53.3% Mourvédre – made with grapes grown 100% Driftwood, Texas, one of the finest growing regions in the state. A true example of how passion for creating a quality product can translate into an amazing wine. We hope you enjoy this wine,  from start to finish. Cheers!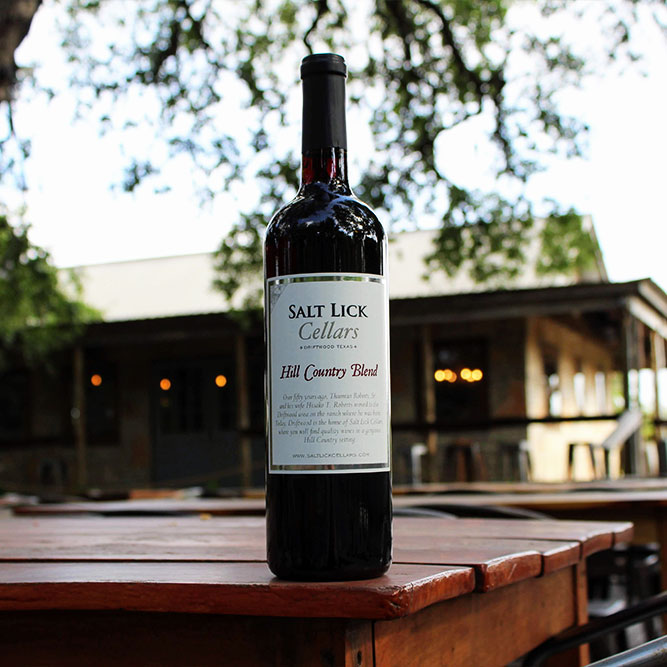 Hill Country Blend
A sunset in Driftwood, Texas should be on everyone's bucket list. Warm hues mingle with a big blue sky and wispy clouds to create a colorful conversation up high. Inspired by harmonious blends, we've created our own; 66% Sangiovese 17% Syrah and 17% Aglianico unite for a delicious wine sure to happy your hours.
Tempranillo
Salt Lick Cellars Tempranillo is produced from grapes grown at the Salt Lick Vineyards. Aged in American and French oak barrels, the wine has a silky texture with a touch of coffee, mocha and cherry on the nose.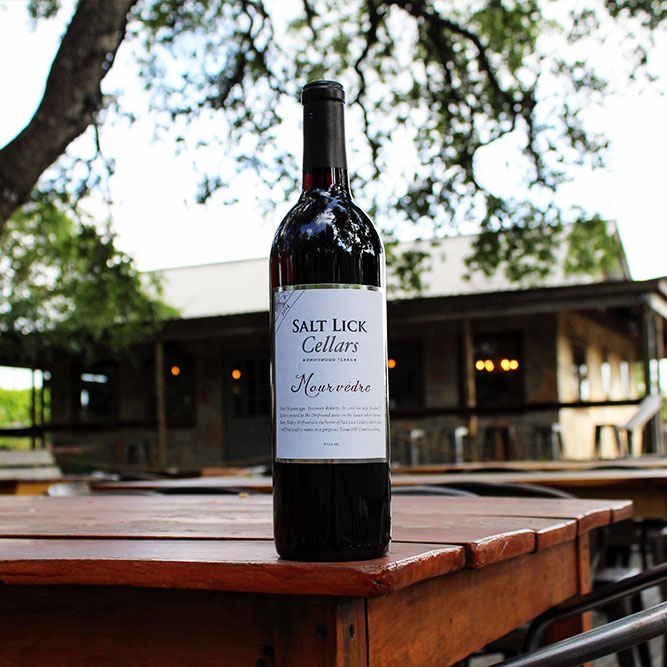 Mourvédre
Salt Lick Cellars Mourvédre is produced from grapes grown at the Salt Lick Vineyards. Aged in American and French oak barrels, the wine is medium-bodied with a touch of cherry, blueberry and raspberry on the nose.
Sangiovese
Texans and Italians not only share a love for family, food and wine, but our soil is a place where Sangiovese thrives. Meet the 2015 Salt Lick Cellars Sangiovese, made with 100% Salt Lick grapes. A taste of Tuscany in Texas.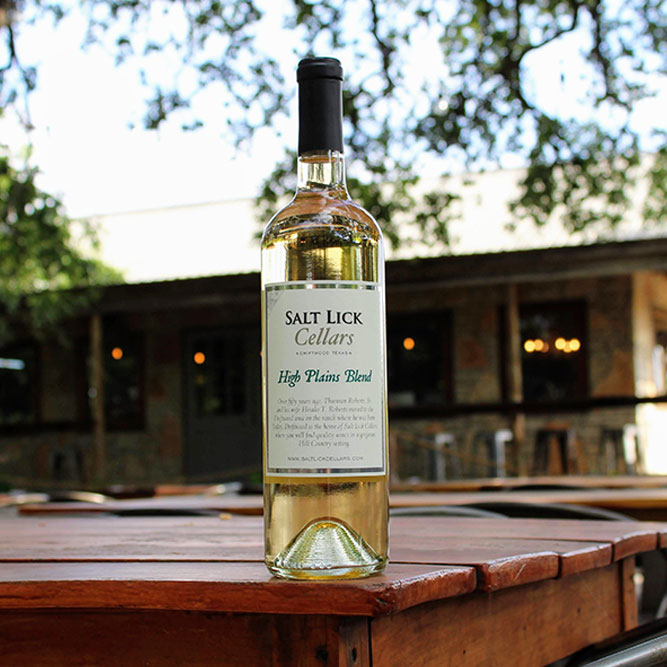 High Plains White
Perfect for any occasion, this wine is made with 64.3% Pinot Grigio, 23.9% Vermentino and 11.3% Trebbiano and is best enjoyed on our patio under the shade of our live oak trees or at home with family and friends.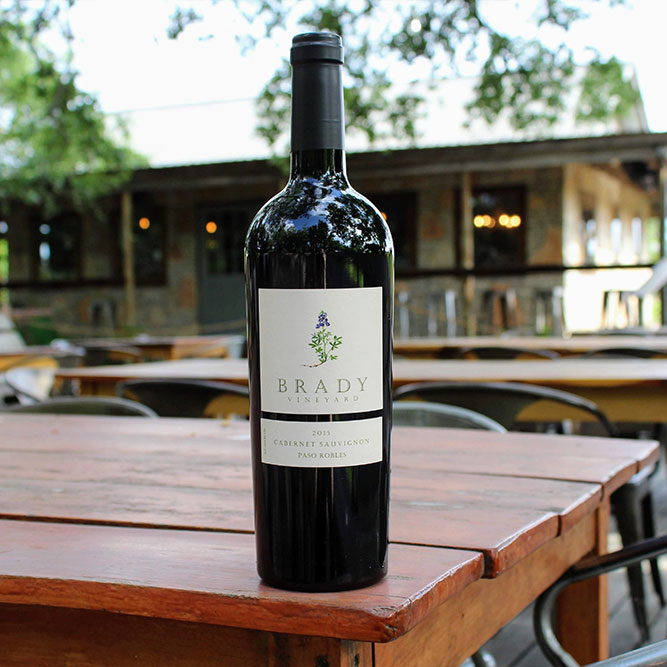 Brady Vineyard
Cabernet Sauvignon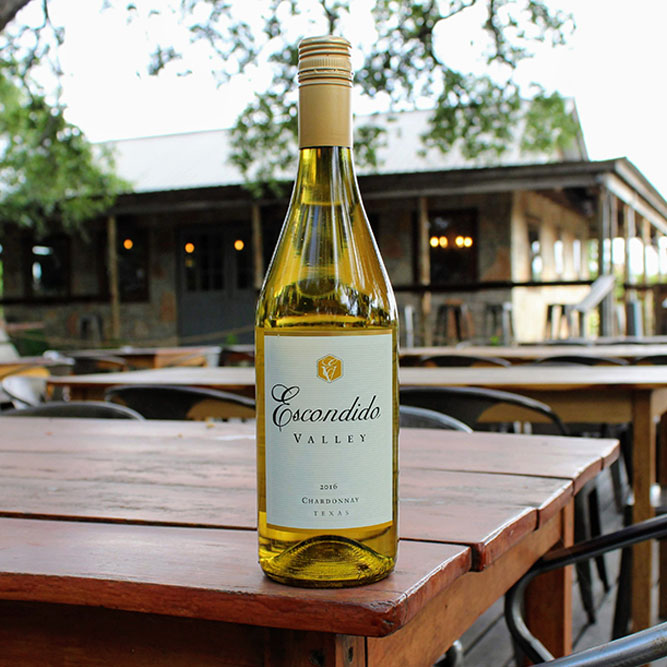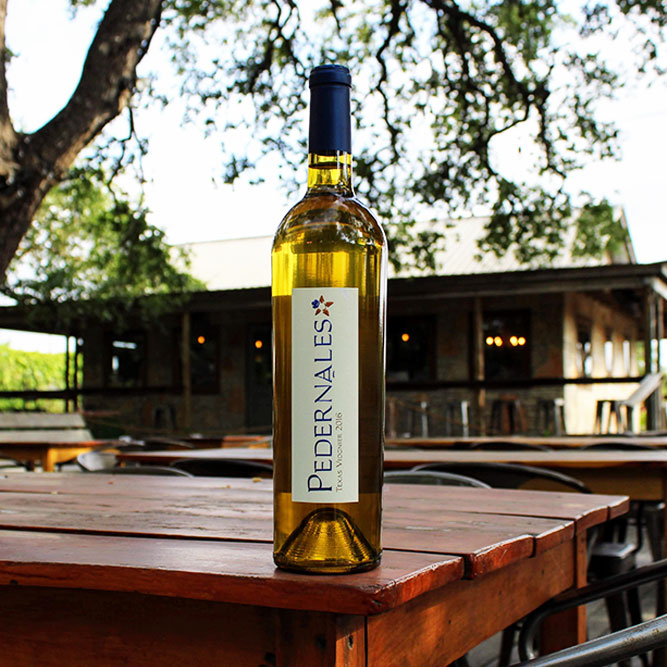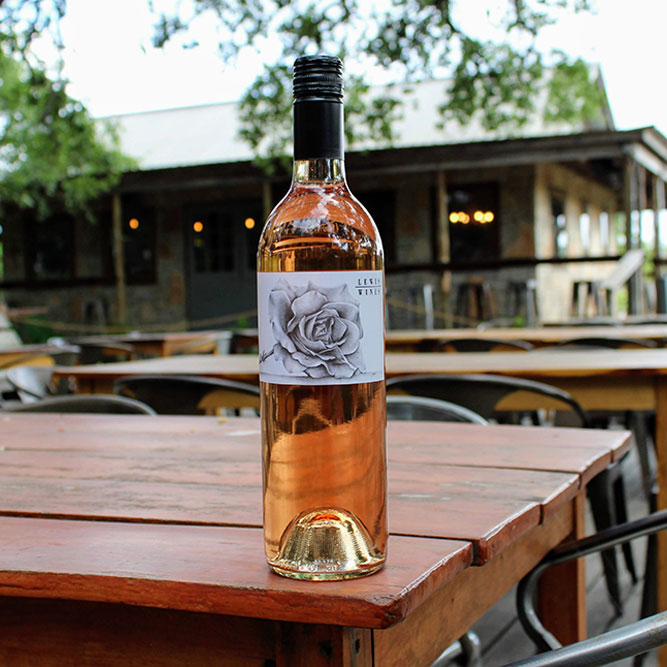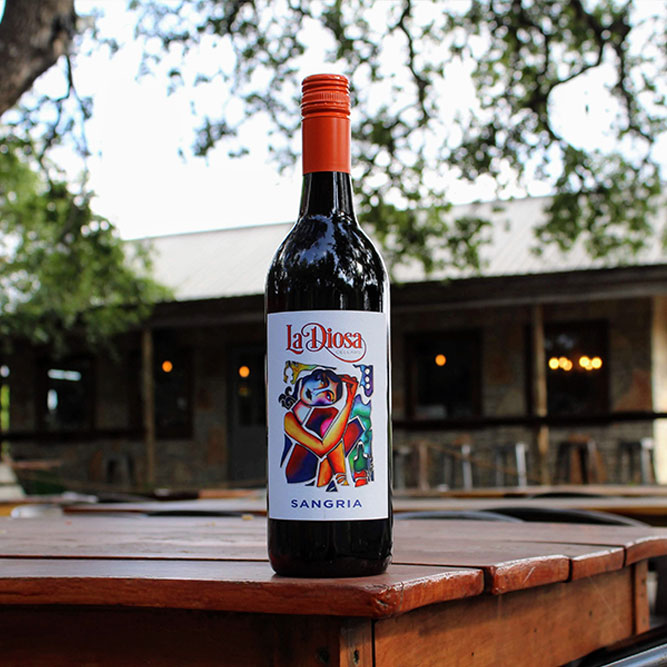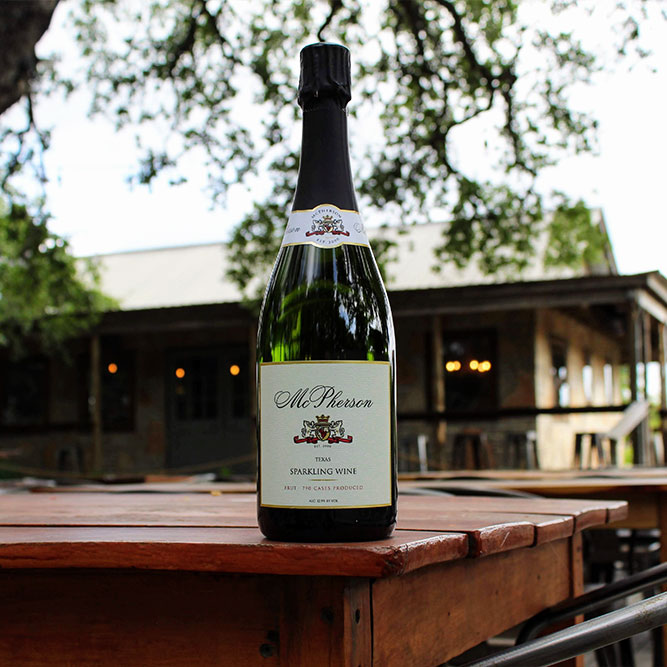 McPherson Sparkling Wine
Texas Brut – 790 Cases Produces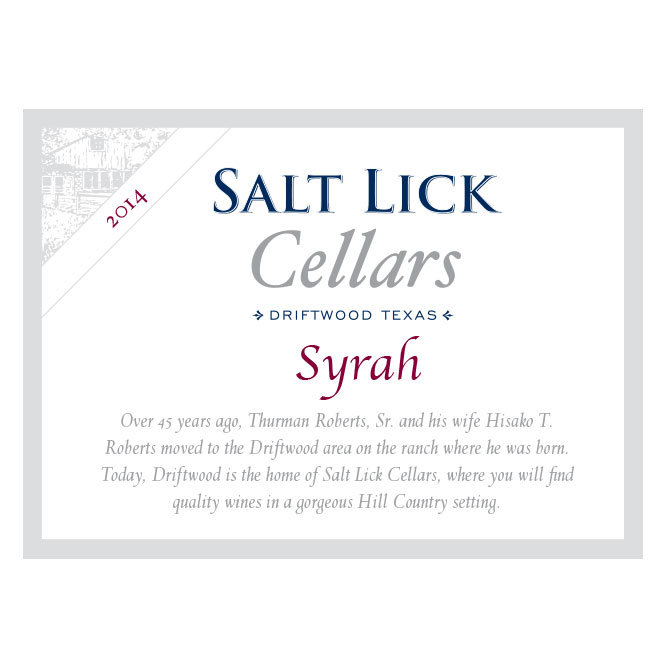 Syrah
The Salt Lick Family has roots running deep in Texas, all the way back to the mid-1800's. The Mc Phersons have been a pioneering family in grape growing and wine making in Texas for over 40 years. The partnership between these two families promises to provide a delicious and quality wine that is 100% Texan.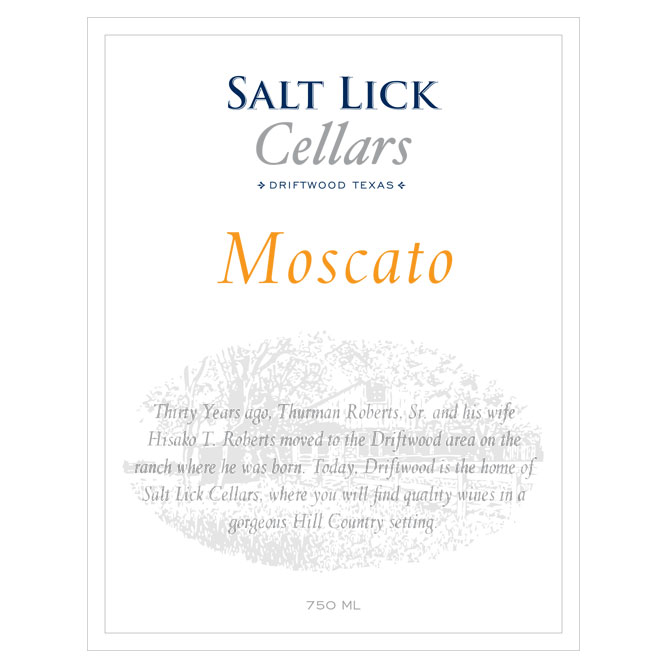 Moscato
Salt Lick Cellars' Moscato is made of 100% Texas-grown grapes. This 'patio sipper' is sweet and friendly, just like the folks at Salt Lick Cellars. Enjoy this wine on our porch or yours!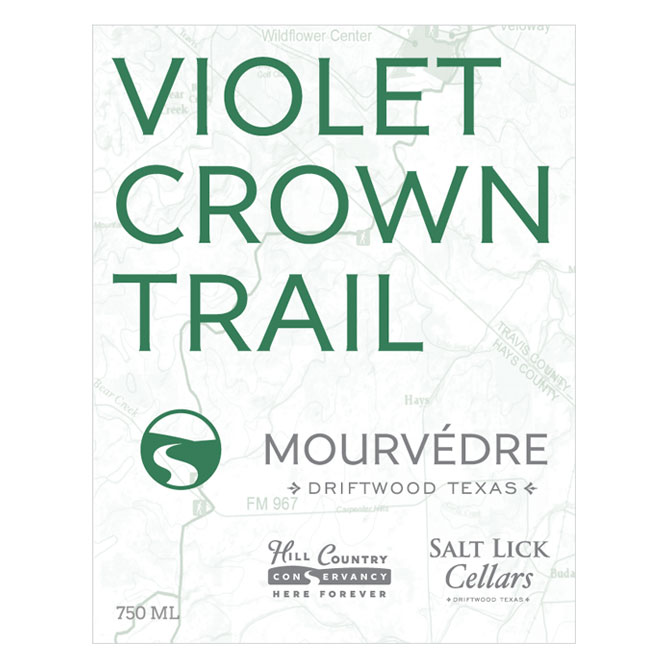 Violet Crown Mourvédre
Hill Country Conservancy is an accredited land trust committed to preserving the beautiful Texas Hill Country lands so that it is Here Forever. Equally important to the Hill Country Conservancy is providing much needed access to this unique landscape with the 30-mile Violet Crown Trail which, once complete, will be the longest single trail system of its kind in the region stretching from the heart of Austin's Zilker Park south into Hays County.